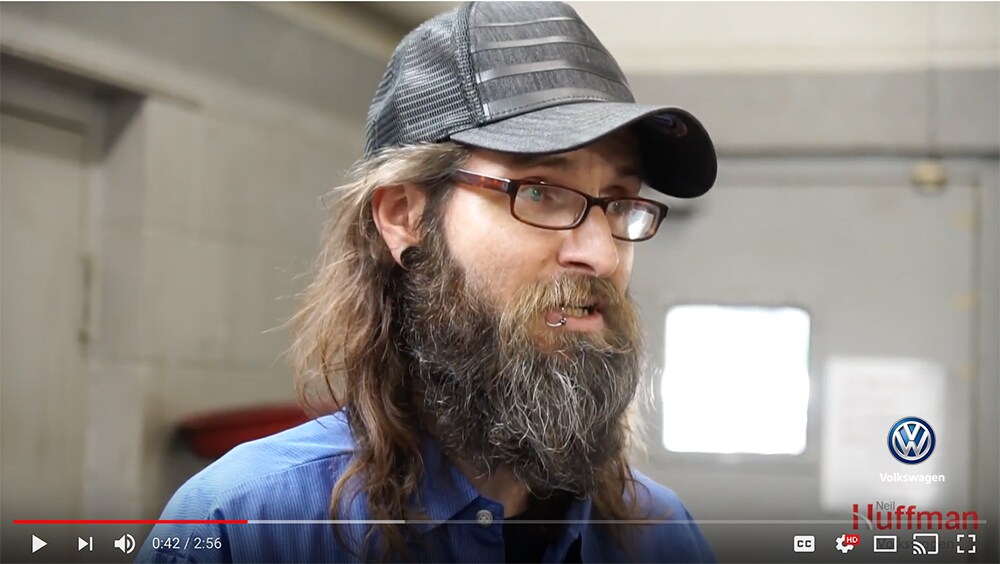 Is Neil Huffman Volkswagen's Michael Jett the World's Biggest Volkswagen Fan?
#MikeLovesVW
Michael Jett, Volkswagen Master Technician at Neil Huffman Volkswagen, is the true definition of a "car fanatic." With 14 Volkswagen tattoos, over 30 Volkswagens owned and nearly 25 years of Volkswagen technician experience, Mike can be called one of the brand's biggest champions.
"I've always been into Volkswagens and I've never wanted to do anything else." 
Mike's pure joy for all things Volkswagen is apparent - from his 2018 Volkswagen Jetta GLI and 1990 Volkswagen Corrado to his many creative VW tattoos - and he wouldn't have it any other way.
"I've worked on Volkswagens for 25 years, I've been here almost 20 years. This place is my home, I don't want to work anywhere else."
__ 
Neil Huffman Volkswagen is proud to call Mike one of our own.